Online user training for Sim&Size™
Raise your planning expertise to the next level
With Sim&Get e-learning platform, you raise your therapeutic planning expertise to higher levels on your own and at your own pace.
Once you have registered you will find a friendly platform which gives you access to:

Short videos taking less than 5min to watch

Training to complete at your own pace

Quick tests to progressively check your progress
Once your training is finished culminating in a final exam, one of our application engineer will contact you to proceed to the installation of the software and to certify your training.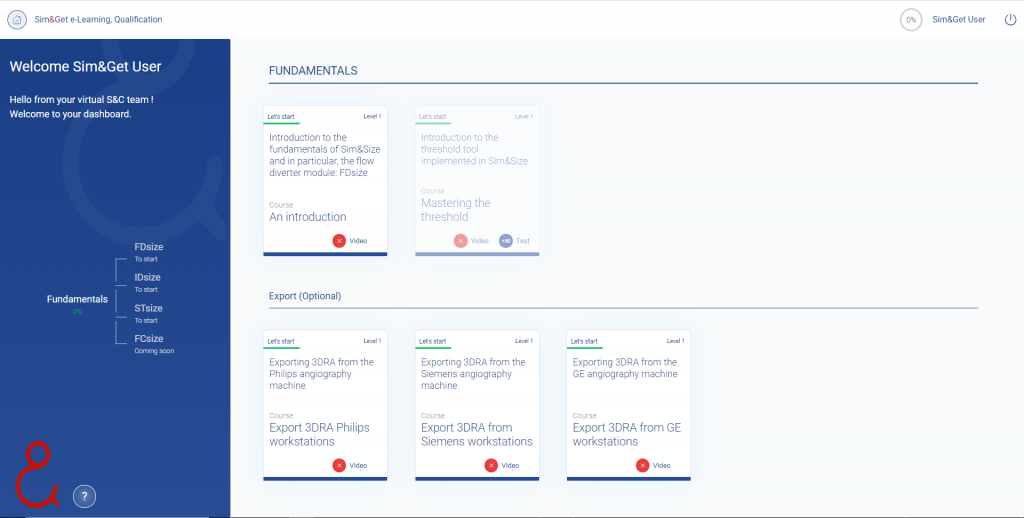 Visual representation of the Sim & Get dashboard.
With Sim&Get e-learning platform, online users have a lot to expect.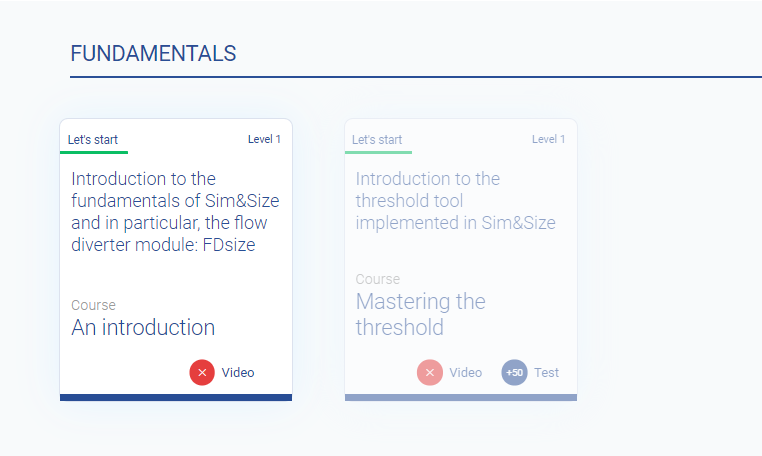 Note: No test is required for the first "Introductory video" of the fundamentals course
.
You will be prompted to complete the two courses contained in the 'Fundamentals Module'.
In order to complete the sections of each module, you are required to watch a tutorial video and check your knowledge performing a quick test related to each course.
Then, the course will appear in gree n

 and will be marked as complete.
Once the "Fundamentals" course is completed, the platform will give you access to the FDsize module and its two courses.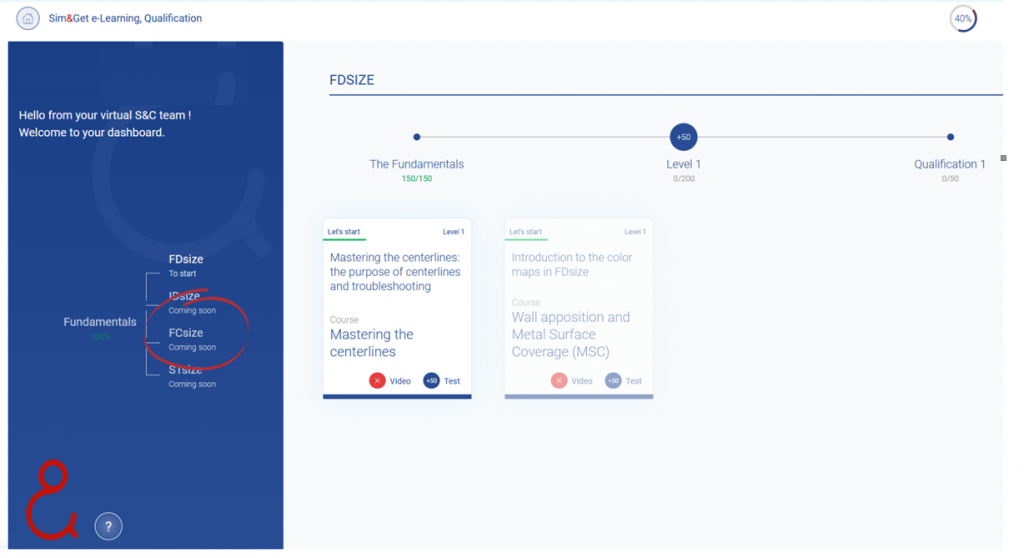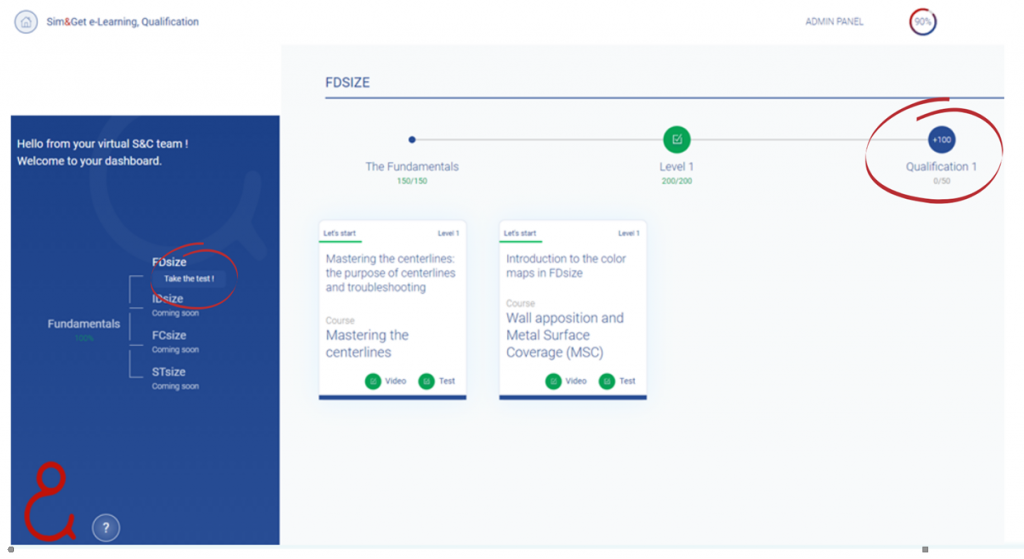 Please send us a request by clicking on the

mark you will find on the lower left side of the page.
It will be our pleasure to help you!
Register now for a turnkey experience with the best team by your side